FIRS
Safety and reporting app for BC Forest Safety
Safety in the palm of the hands of people working in forestry.
Through a lengthly requirements gathering process, and stakeholder meetings I put together a series of user flows, wireframes, and designed prototypes that accurately reflected the needs of the client.
Problem
BC Forest Safety needed a tool for their contractors and workers to record safety incidents, complete inspections and organize their paperwork for yearly safety audits.
Solution
FIRS is a proprietary safety and reporting app designed to allow for users to quickly and easily report an incident, take meeting notes, or complete a site inspection. On top of all that it boasts a robust feature set that includes people management, operations, reporting, and even equipment... all in the palm of your hand.
My Role
UX design

UX research

Visual design

Prototyping
User Flows & Structure
The user flows and app structure for FIRS were developed based on the tasks that field managers needed to accomplish. These were then vetted against stakeholders and industry professionals.

Wireframes
The wireframes for the FIRS app were approached by creating a comprehensive set of wireframes and wireframe components, fleshing out all interactions and most micro-interactions, developing component states to show interactivity between elements and finally, crafting a robust prototype using Figma.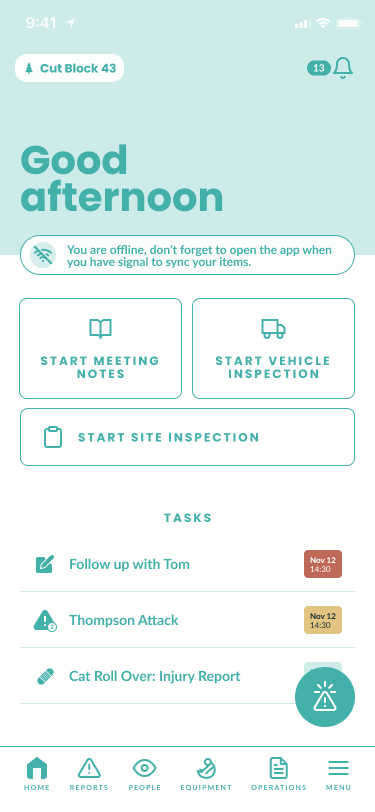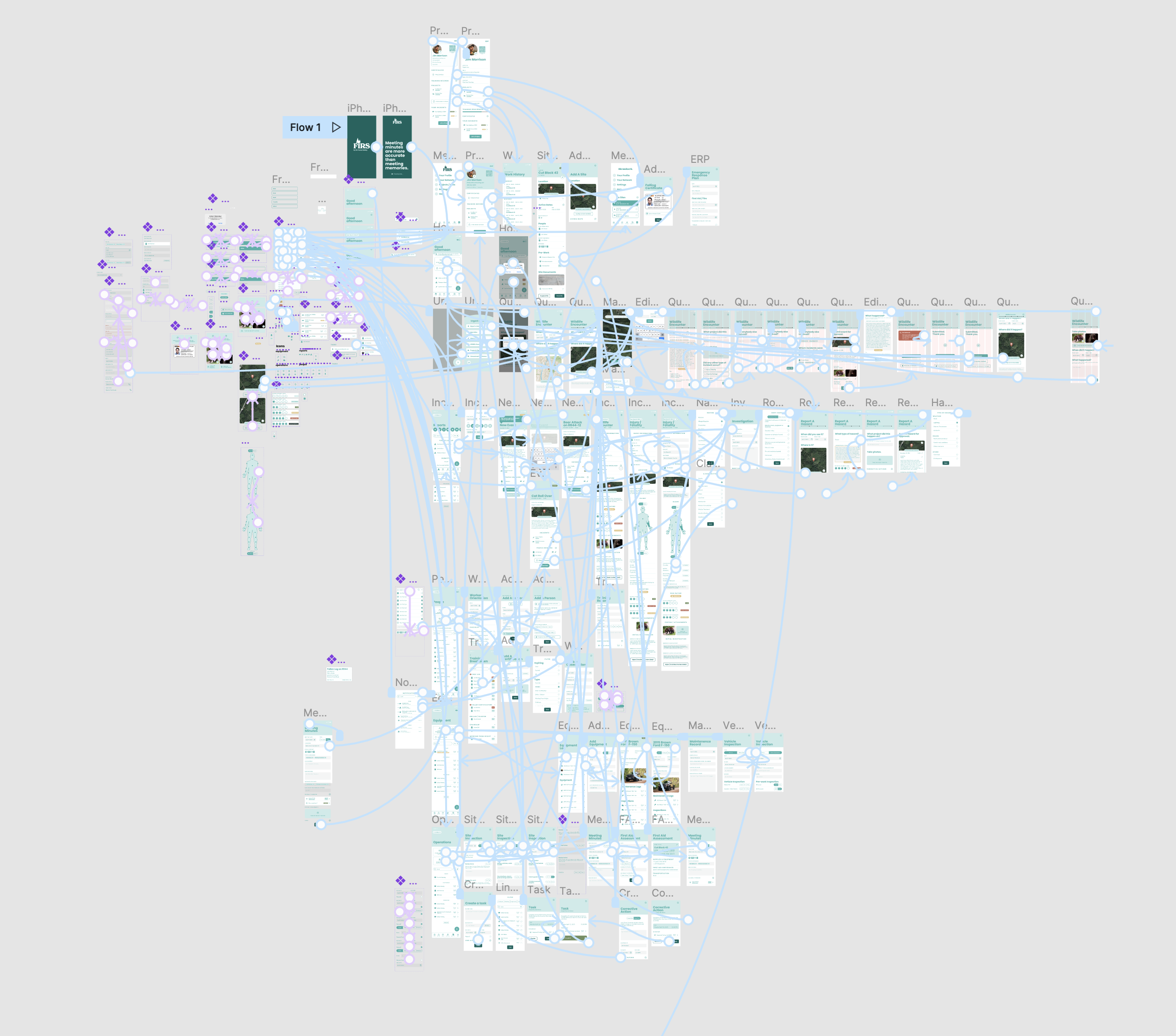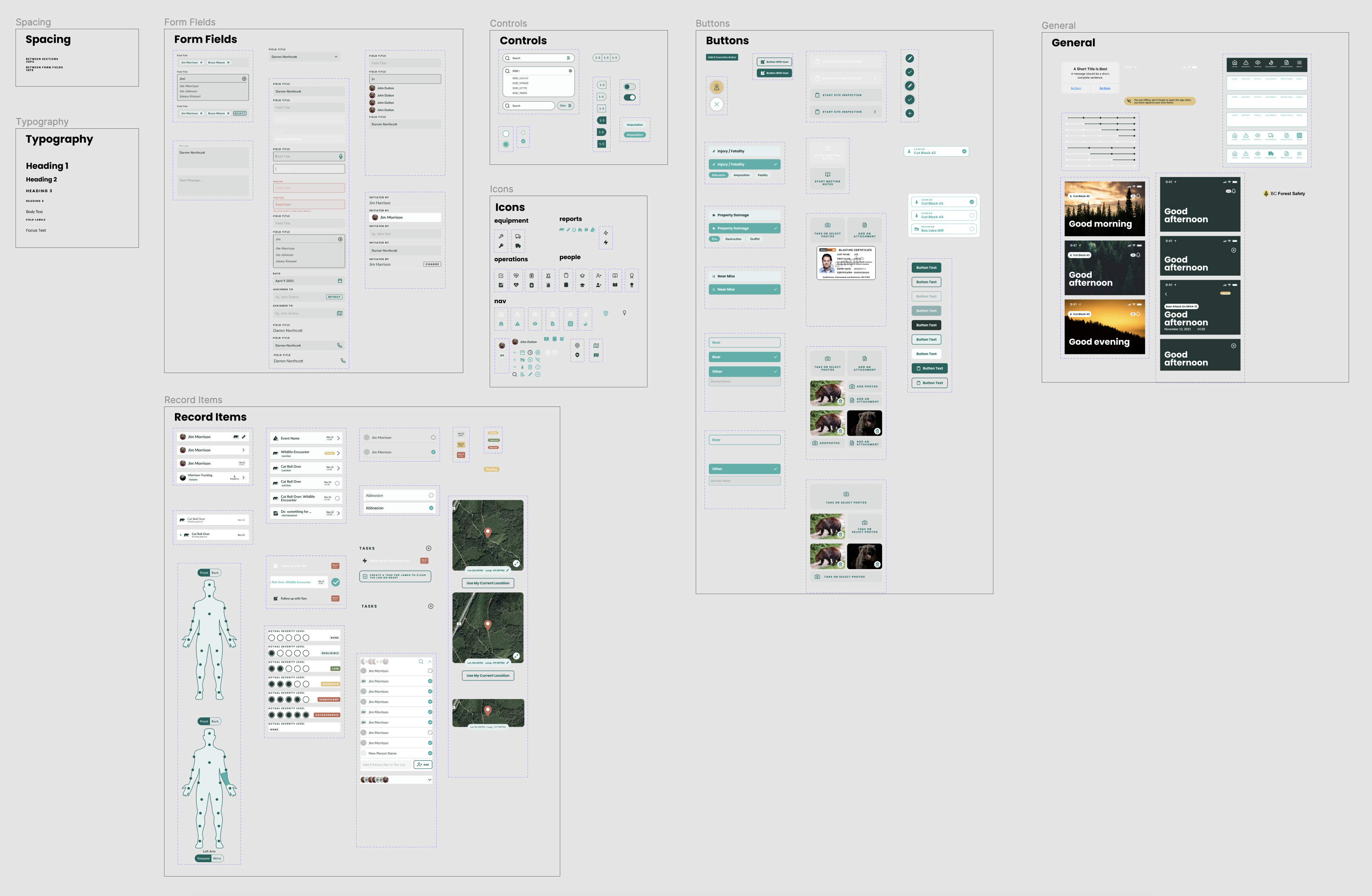 Design System
I created a robust design system based off of the component library from the wireframe stage that allows for scalability and consistency. This system incorporates frequently used modules and variations on content tiles that can adapt to different placements.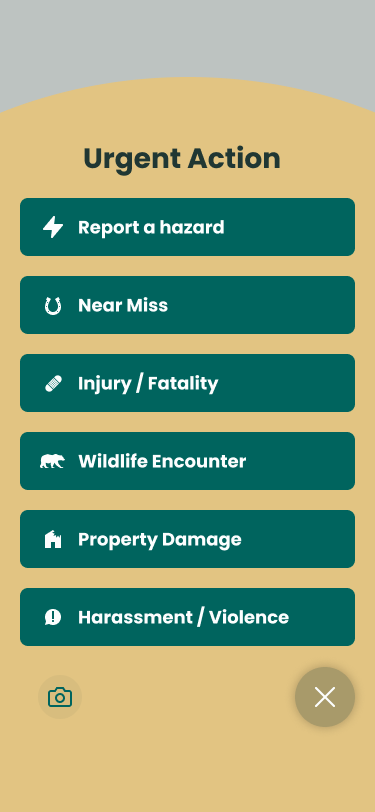 Fast Incident Reporting
One of the main goals of the FIRS app was to help users in the field quickly and easily report incidents. After diving into the requirements for recording an incident, I was able to categorize and simply the process by combining common elements of each type into an initial general flow, allowing the user to get into the specifics later on in the flow.

Contextual Information
I wanted to ensure that the information on the app was contextual to the user, this means bubbling up todo items, and letting them customize the actions on their home screens. We also included visualized data to help them digest some of the many complicated reports that were going through the system.

People and Equipment Management
Not only was incident reporting important, but the app was also a place to manage your contractors and employees and keep track of equipment. With features like worker observation reports, training matrices, and equipment logs, supervisors could easily keep a handle on the status of their machinery and employees tickets and training.
Designed for outdoors
The chosen colour pallet, icons and typography were selected to ensure maximum visibility for the workers whether they were using it dawn, day or dusk.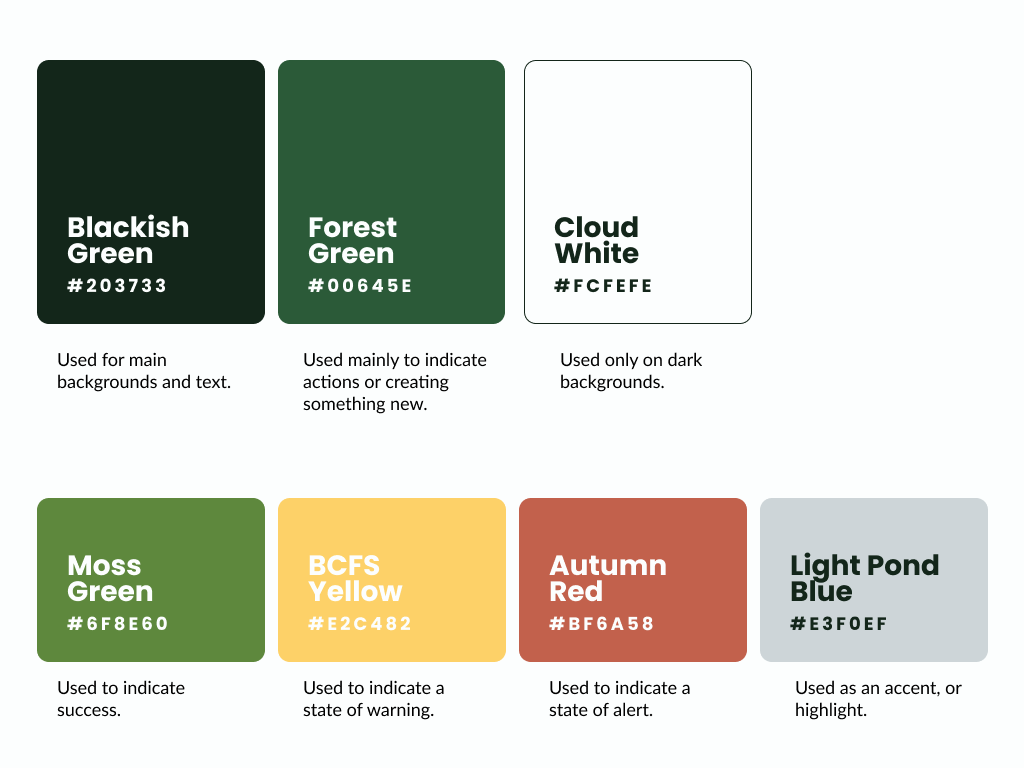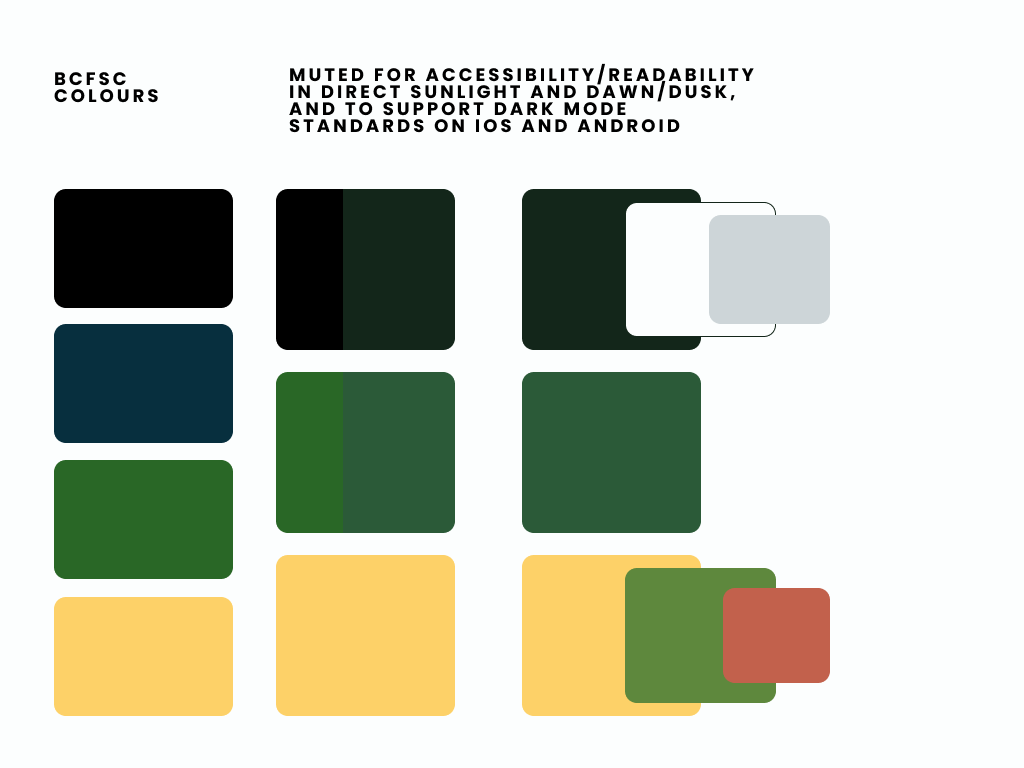 Robust Prototype
Once design was finished I re-wired everything up to ensure all scenarios were captured in a robust Figma prototype.