Nissan USA
Crafting a digital experience for an innovative automotive brand
Crafting an experience for Nissan USA
At Critical Mass I led the user experience strategy on the Nissan USA client. This included revamping the Shopping Tools (build online), as well as campaigns and microsites for each new vehicle release.
Contributions / Roles
Requirements

User flows

Journey maps
Wireframes

Prototyping

Digital Strategy
Design Rationale During My Tenure
The end goal for every tool and microsite was getting a customer to request a quote from their local dealer. We tried to ensure that every interaction was clearly defined, tested, and intuitive. We used third party usability testing facilities to derive customer intent, feedback, and craft improvements for each feature.
Ensuring that pricing and dealer location was accurate and available at all times was the core driver of UX and design decisions, allowing the customer to make informed decisions quickly. I created multiple prototypes on various devices and championed the creation of a design system that spanned the entire Nissan USA website.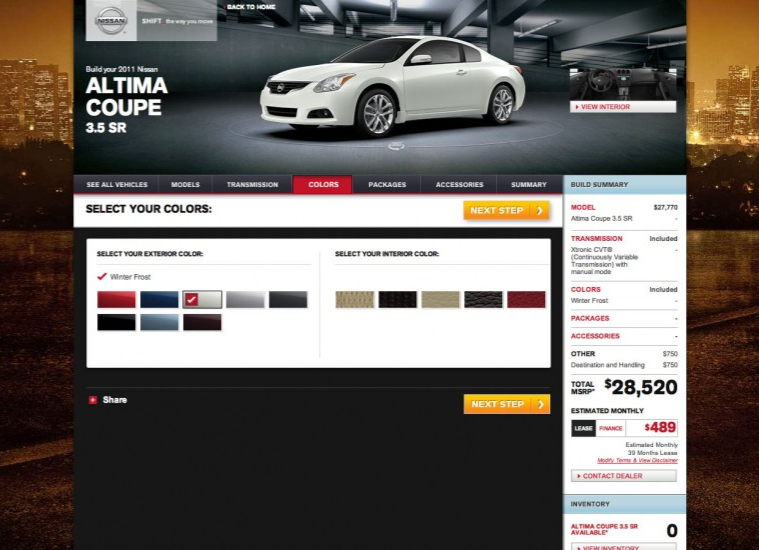 Shopping Tools
Over a full year, we revamped the Build Your Vehicle section of the Nissan USA website. Utilizing customer feedback, usability testing, and iterative collaboration we released a simple, straightforward and transparent way to build and price your Nissan.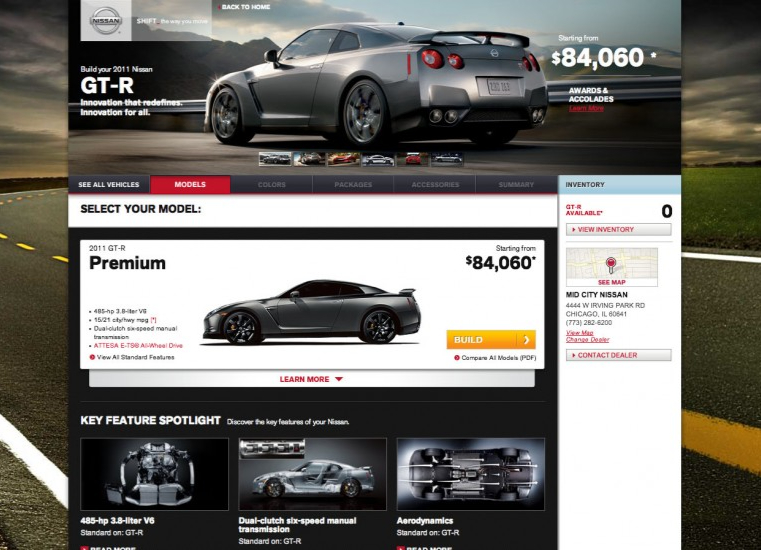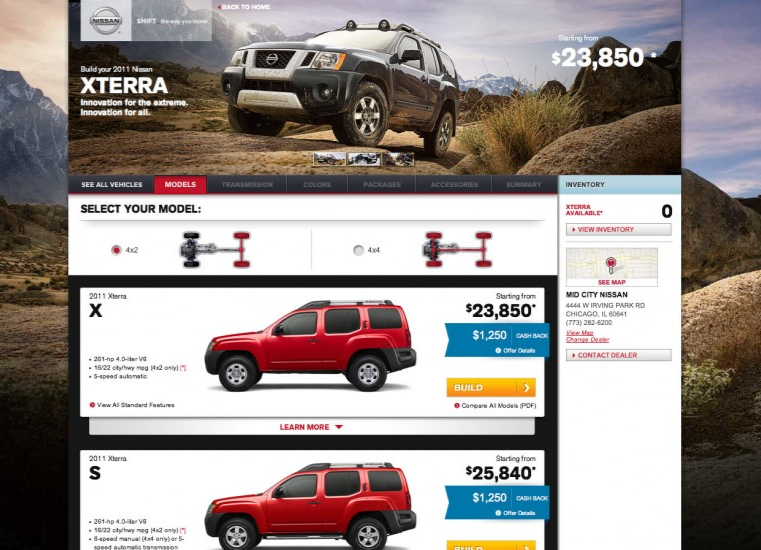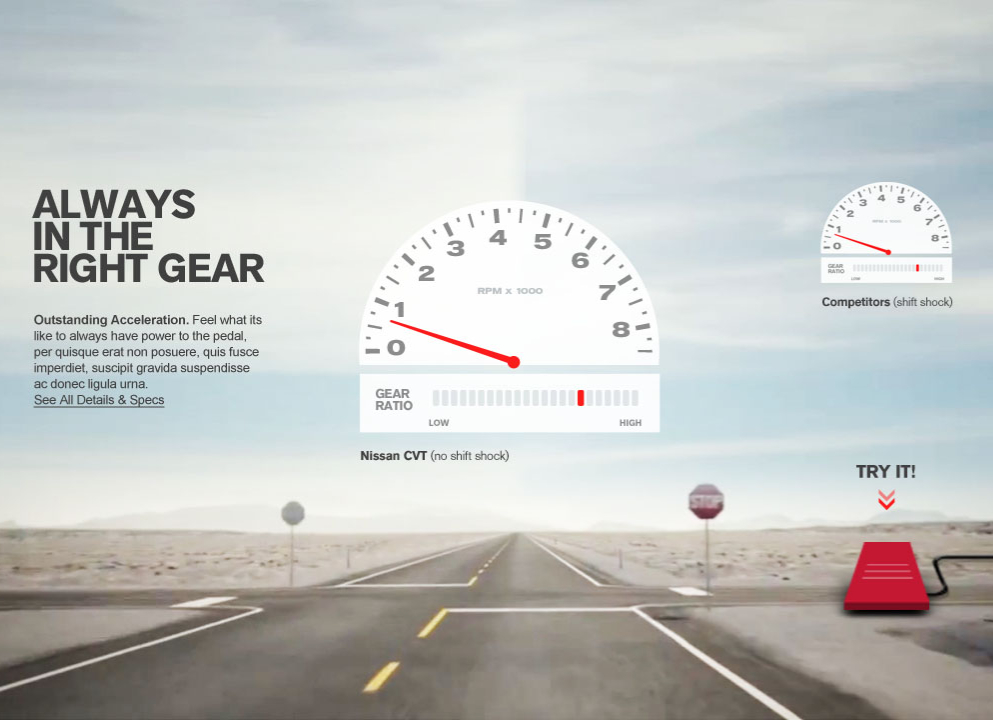 Altima
The launch of the 2013 Altima was one of Nissan's top priorities. IN order to celebrate this, we crafted an experience driven deep dive into the innovative new features that drove users into the new shopping tools experience.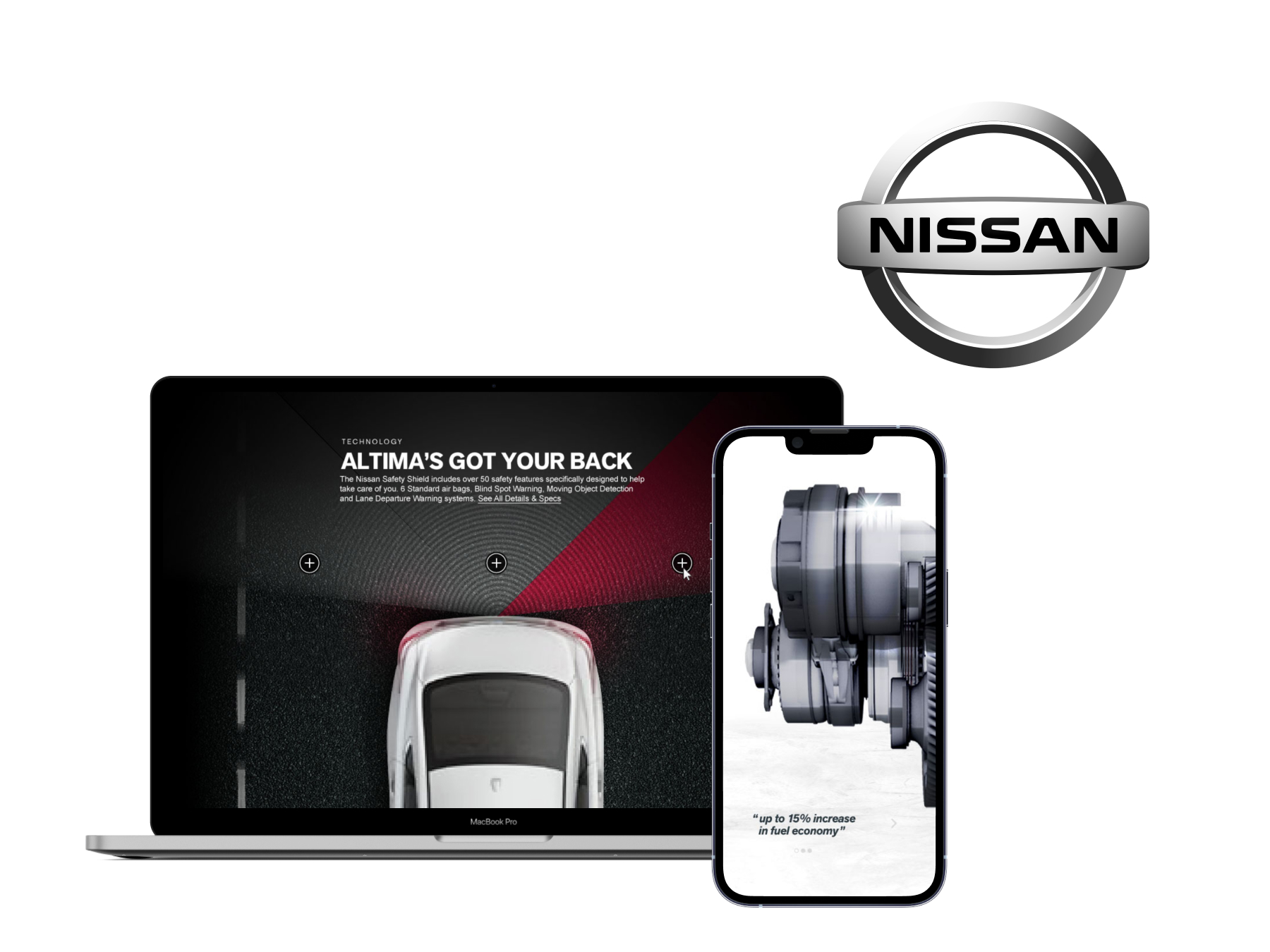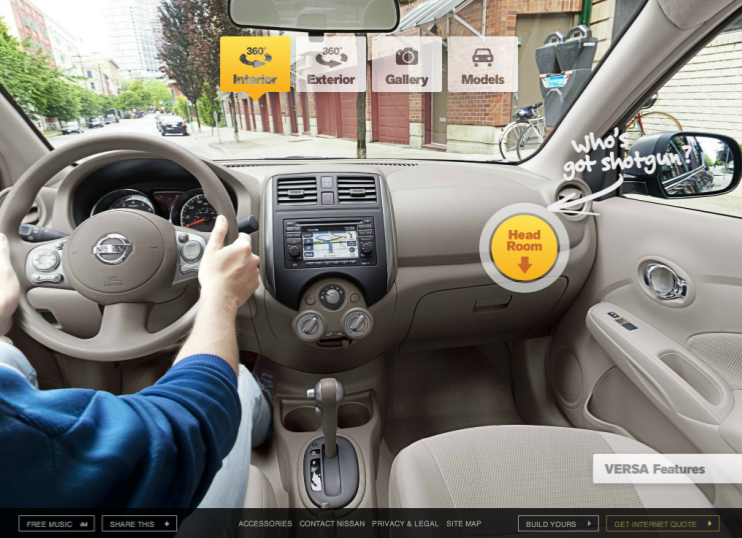 Versa
The 2012 Versa was a total revamp of the old vehicle with more headroom and more trunk space, in order to show this, we dove deep into new (at the time) web technology that allowed you to create 360 panoramas of the inside of the car. With this we launched a microsite that let users jump in and interact with various features of the new Versa. We worked in tandem with TWA/Chiat Day to merge this experience with the commercial creating a seamless campaign.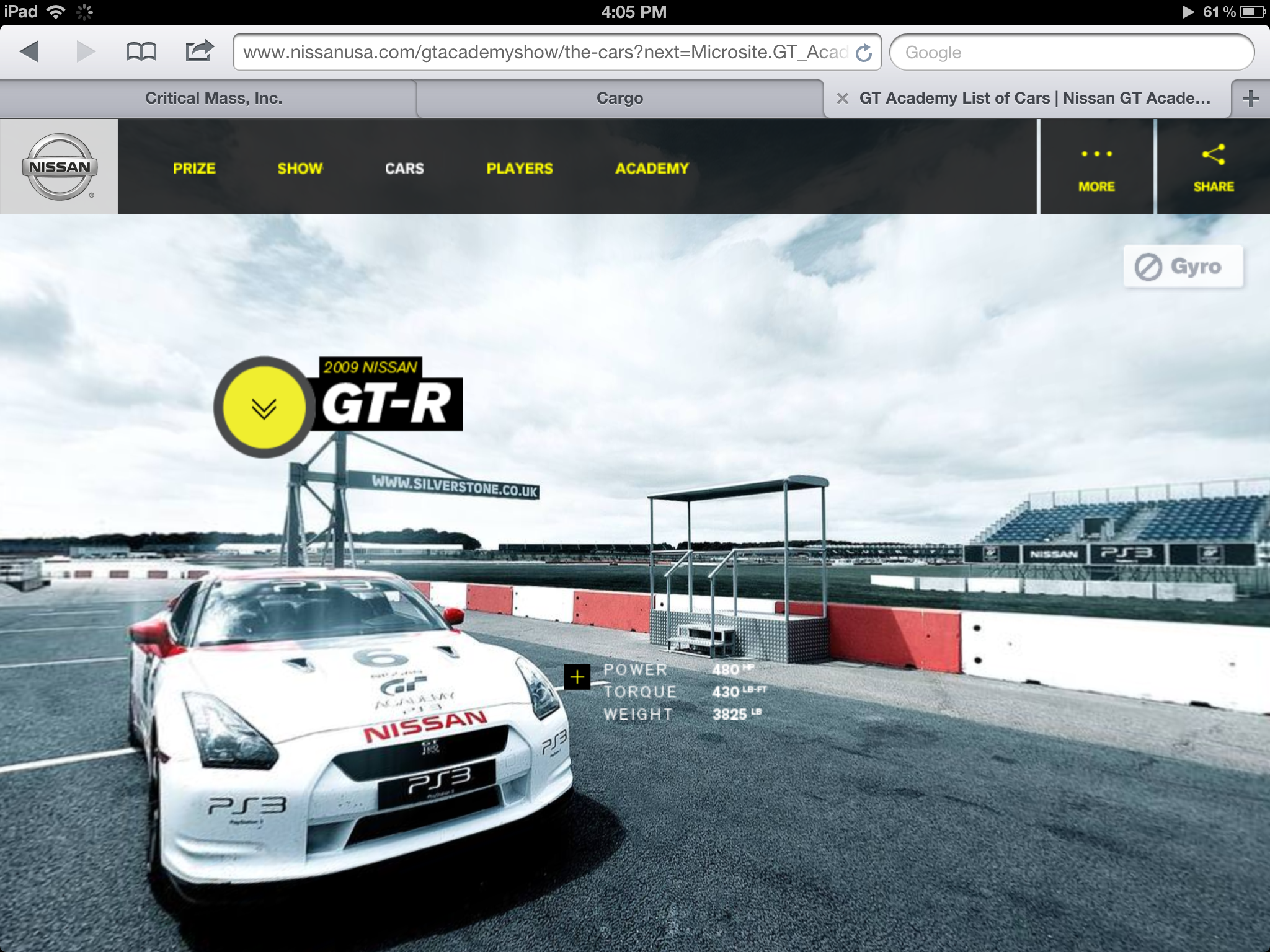 GT Academy
This was one of the most exciting projects at Nissan. GT Academy took top Gran Turismo gamers and trained them to compete as actual race cars drivers. The winner would drive under the Nissan banner in an actual, professional race.
We were tasked with creating an engaging and interactive experience that showcased the cars they would drive and the bios of the students. Leveraging the experience from the Nissan Versa reveal, we let users explore the track through interactive video and get inside the cars with interactive 360 panoramic views that used the accelerometer in their devices.
Fun Fact: The GT Academy program is now a major motion picture!