Carbuckle
Redesigning the vehicle auction experience
A luxury vehicle auction experience that aims to set the bar for the industry.
Formula Auctions was rebranding to Carbuckle and wanted to have a fresh new website where people could browse, bid on, and sell their vehicle.
Problem
Formula Auctions current site was outdated, and didn't match the innovative potential that the new brand was trying to convey.
Solution
We delivered a robust website design that not only met all their requirements, but we were able to iterate on as we designed it and create a slick, easy to use auction site that matched their brand and pushed the limits of the industry from a UX perspective.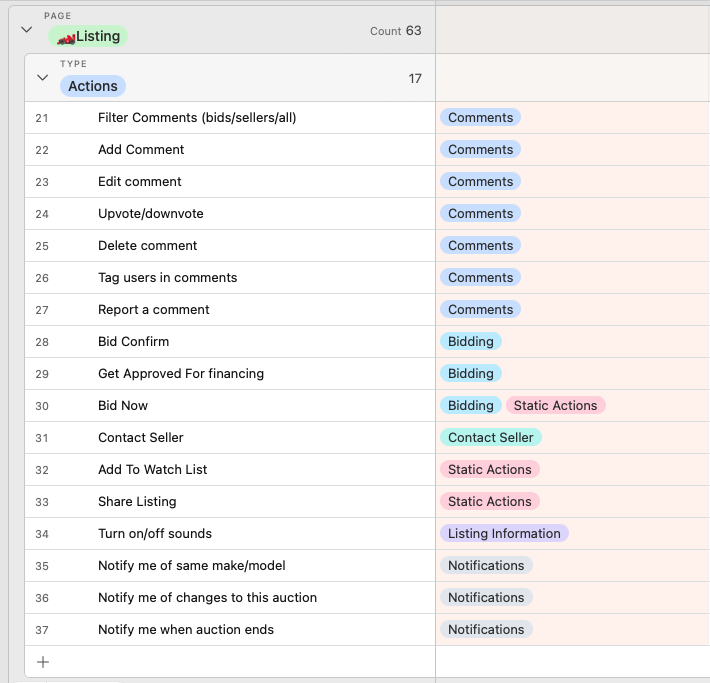 Requirements & Structure
Like any verbose website, nailing down the requirements and structure first were key. Using Airtable I outlined every requirement an action and categorized by page and feature so that once we got into wireframes we could easily filter down by feature as we designed it. Using FigJam I mapped the high level requirements to a sitemap that broke down each page into content blocks.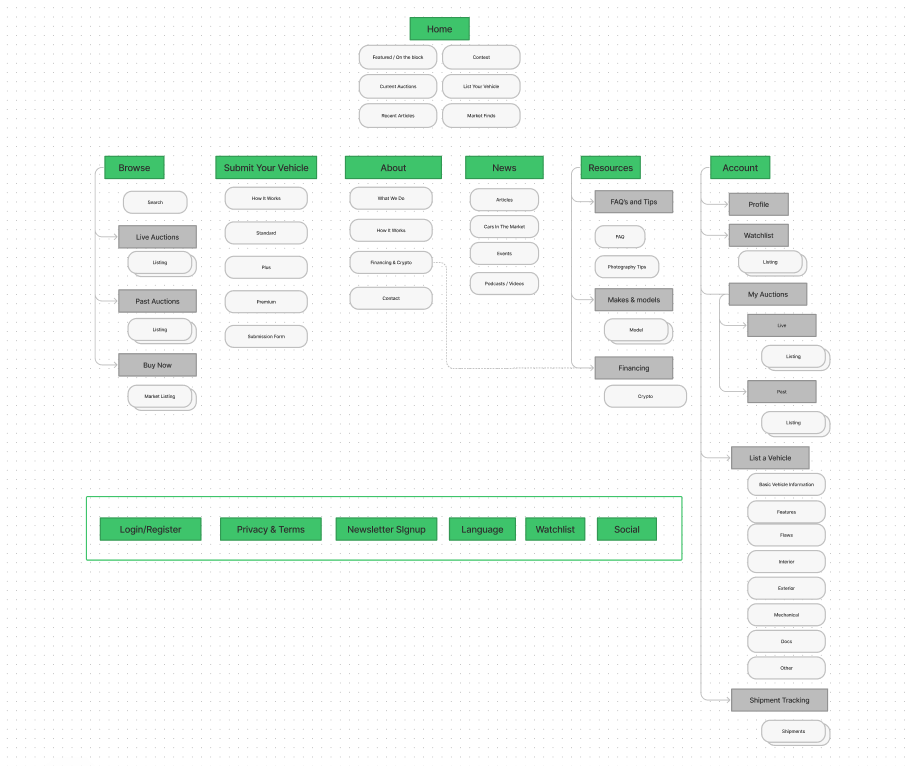 Wireframes
Using the requirements document as a checklist, I developed a set of high fidelity wireframes that outlined every page, feature and interaction. This included a component library that helped simplify content structure and set a base for the design system.
Prototyping
I then strung the wireframes together into a robust prototype that allowed the client to experience the site as it would be in real life (within the limits of Figma of course)